Agriculture Industry Expertise
"Whether you're looking at renewable energy technology to reduce your carbon footprint, have ambitions to diversify operations into new markets, or need investment to purchase new land or machinery, our team is fully committed to helping agricultural businesses thrive and support them with specialist lending and banking guidance."
Lee Reeves
Head of agriculture
Soil Association Exchange
Soil Association Exchange is a free online platform that helps farmers and landowners holistically measure their farms environmental impact. Built with the input of hundreds of farmers, it can offer recommendations to boost your farm's sustainability credentials and unlock the financial benefits that brings.
How we can make your farm sustainable
Sustainable agriculture
How we're helping farms across the country cut emissions and become more sustainable.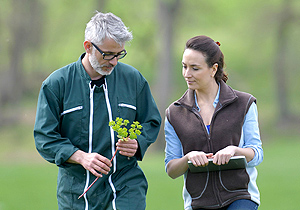 Clean Growth Financing
Access discounted lending for green purposes to help your farm transition to a sustainable future.
Plant trees on your farm
We're helping to fund Woodland Trust grants to reduce the cost of planting trees and hedgerows.
Shaping agriculture's transition to a Net Zero future
Practical steps the agriculture sector can take to contribute to the low-carbon economy.
The Brexit Trade Agreement and its implication for agriculture
Presented by:
Lee Reeves, Head of Agriculture, Lloyds Commercial Bank

Gail Souter, NFU, Chief EU Exit and International Trade Advisor.

Let's help you get to the right person
Get in touch with a specialist who can help with your business needs.
Manor Farm
Farmer Ben Butler is confident it is possible to balance a passion for the environment with running a successful business.
Sustainable agriculture case studies
From solar power to biomass boiler installations, read about how clients have made their farms more sustainable.

Any property given as security, which may include your home, may be repossessed if you do not keep up repayments on your mortgage or other debts secured on it.

All lending is subject to a satisfactory credit assessment and we will need your permission to carry out a credit check on you and your business.
You should not apply for an amount that you cannot comfortably afford to repay now and in the future to avoid the possibility of legal action.
All lending is subject to status. Security may be required.